I am sure that one day Joshua will think that these pictures are embarrassing, and we could then use them to blackmail him. I, however think they are adorable and love that he is so loving and sweet. He sleeps every night with a big elmo as his pillow, holds baby elmo, and holds a tiny baby doll. Yes, I said baby doll and you can see it in the following pictures. I think it is sweet and so does his Daddy, we think he will be a great Daddy when he grows up because of how he loves babies now. He is all boy all the time and never plays with dolls, but at night if he doesn't have "baby" he will NOT sleep!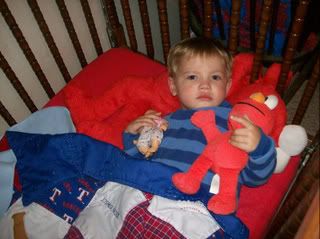 Can you tell he was grumpy, and didn't want the picture taken?
A little happier here.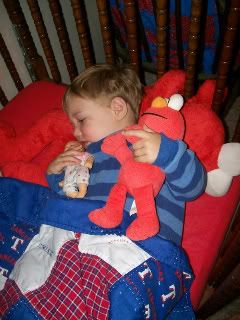 OK he is DONE!
To see more Wordful Wednesday photos go to
Seven Clown Circus.