Three Peas in a Pod is doing a free giveaway in her Fall Extravaganza and I would LOVE to get the prize, so I am following instructions and writing about Halloween Past!
Joshua's first Halloween has been my favorite thus far! What a blast to do a theme for the boys costumes and have 2 times the Halloween fun. Our festivities started with a trip to get pumpkins for carving and boy was that a BLAST. I have the CUTEST pictures!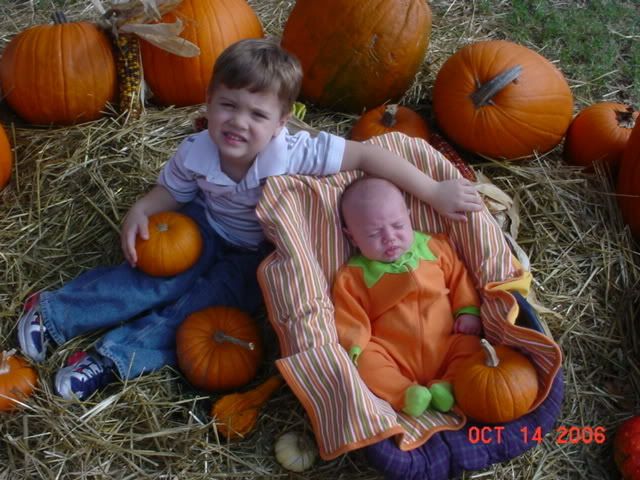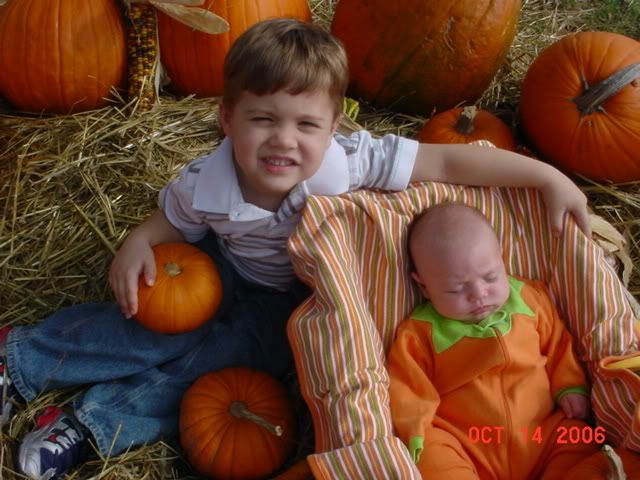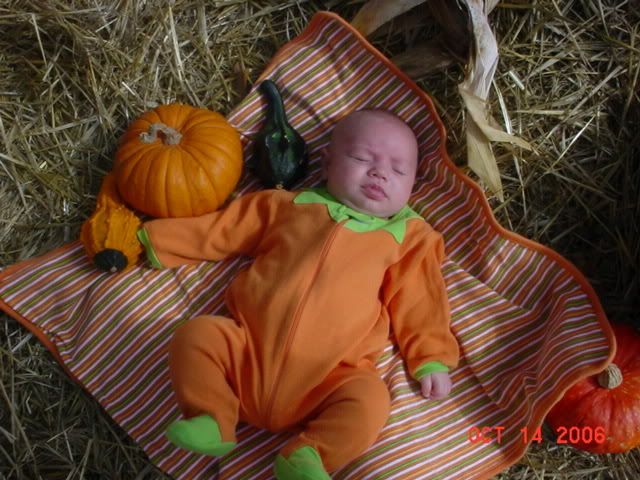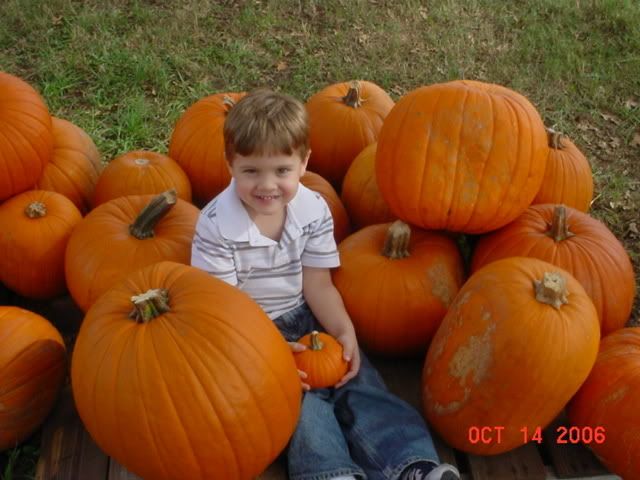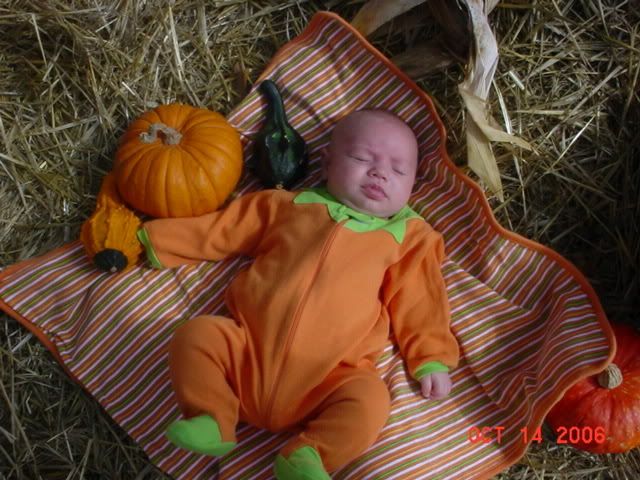 Then we had a big Trunk or Treat at Church that I was over so it was stressful with my little Pea Pod and Larry Boy but I pulled it off. Then we were off to Trick or Treat.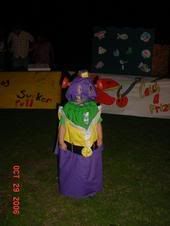 I must say that while this is going to be Joshua's 3rd Halloween, and we have BIG plans, I miss the days when he was so tiny and Joe Braden was a toddler. My how time flies! Again this year we will be doing theme costumes and the works, so stay tuned to compare pictures from 2 years ago until now!