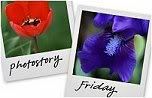 Hosted by Cecily and MamaGeek
We are cousins!
We are boys in every sense of the word.
We love to see each other succeed!
We don't care that we get in the lake in our good clothes! (Our Moms sure did though)
The only thing we care about, is that we love each other,
and that one day, we will cherish these memories!