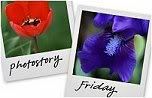 Hosted by Cecily and MamaGeek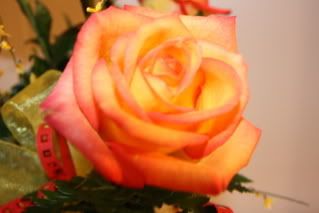 Many times in a day my husband and I tell each other we love each other. Many times a day we smile, hug, kiss, or cuddle. Rarely though do we do something just to say, "I am thinking of you".
Yesterday I was sitting in my office, having just an average day, when our secretary appeared in my office with a beautiful bouquet of roses. She asked, "Is it a special day?" I said, "no", and quickly took the card. It simply said, "Thinking of you" on the outside and "Love, Joe" on the inside.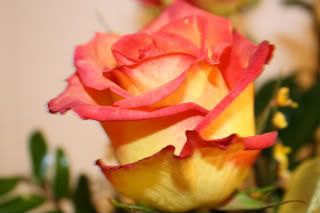 It was very unexpected and brought such joy to my day! I am very blessed to have my husband in my life and God for sure knew what he was doing putting him in my life! He is AMAZING!