The table all decorated since we couldn't have a hunt.
The Easter Bunny did leave a fun note about the weather and how the boys were getting off easy not having to hunt! They thought it was cool!
Joe Braden walking out to see his loot!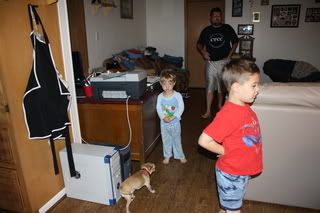 Joshua was so sleepy, that he didn't know what to think!
A Bubble wand, how fun!
"Look Bubba I got one too!"
All dressed and ready to go.
Brotherly love!