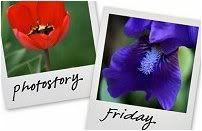 Hosted by Cecily and MamaGeek
Every year the third week of June my family sets out for our favorite spot on God's beautiful earth. No it isn't the most beautiful spot nor the most comfortable. It isn't the best climate either in fact it is usually so hot your skin feels like it is melting. To my family we do not care, we LOVE it.
If you know me personally you already know that I am talking about Central Texas Christian Camp held at Camp Hensel in the beautiful Hill Country. God forever changed my life through that camp and I will be forever thankful. My Dad has been involved in the camp for 11 years and I have been able to help for 6. I helped there the summer I met Joe, and not again until Joe Braden was 1. Joe didn't enjoy Church Camp as a child so he was not interested in helping and I didn't want to go alone. In 2004 my Dad took over the director position and between the two of us we finally convinced Joe to join us as staff.
That week in June was the most amazing week of our married life. We saw what God wanted for our lives. He wanted us to work with children, bringing them to Christ, or closer to Christ. He used this week to work on our hearts, and man did he work! So now every year we all go, even the boys! We have staff there to help with staff children so that our boys will always be involved in our work. They love it as much as we do and it makes for a great Spiritual uplift for our year! Joe always says that God pulled him to camp for a reason and his only regret is that it didn't happen sooner.
Uh Oh Papa gave the mic to Joe Braden!
Bonfire being lit
Girls ready for skit
Camp Sky