We had such a fun Holiday! We started off by carving pumpkins Thursday evening. Joe Braden just had to have a Mickey pumpkin so Dad set out to make his wishes come true. It took quite a bit of work and time, but it turned out great and the boys had a blast. I didn't get pictures that I could post of Joshua because he decided to strip for some odd reason. I have no idea why he did this, but it was kind of comical! Friday we had Joe Braden's classroom party, which was a BLAST, he thought. It was fun for a Kindergarten party, but a little loud for Mama!
Friday evening we were joined by 2 families to go on a Trick or Treating hay ride. It was a lot of fun and the children really enjoyed themselves. Joe Braden is really good "friends" with one of the little girls that went and let me tell you it was PRICELESS! They helped each other out of the trailer at each house and talked and giggled. I always tell him no girl friends because he is just in Kindergarten, but it was so cute! They are so innocent and it is just precious!
Here are a few pictures! Hope you enjoy!
Daddy and Joe Braden getting ready to carve!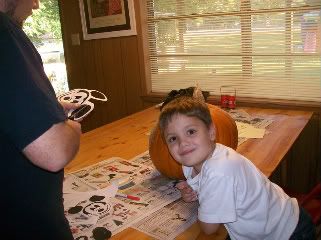 Carving in process!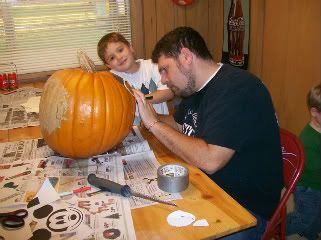 Finished product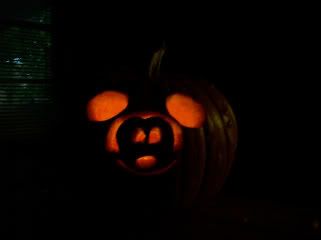 Joshua and I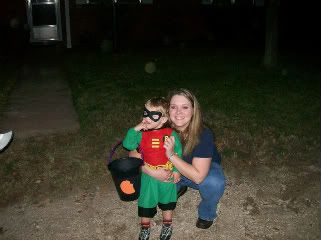 Joe Braden and Ashton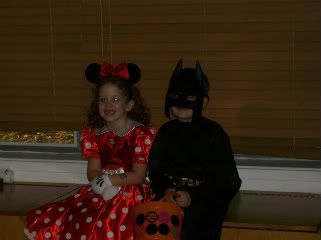 Our crew minus Joshua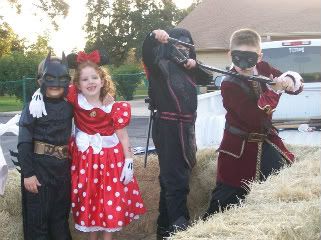 Joe Braden on the "Batmobile" AKA Daddy's Moped!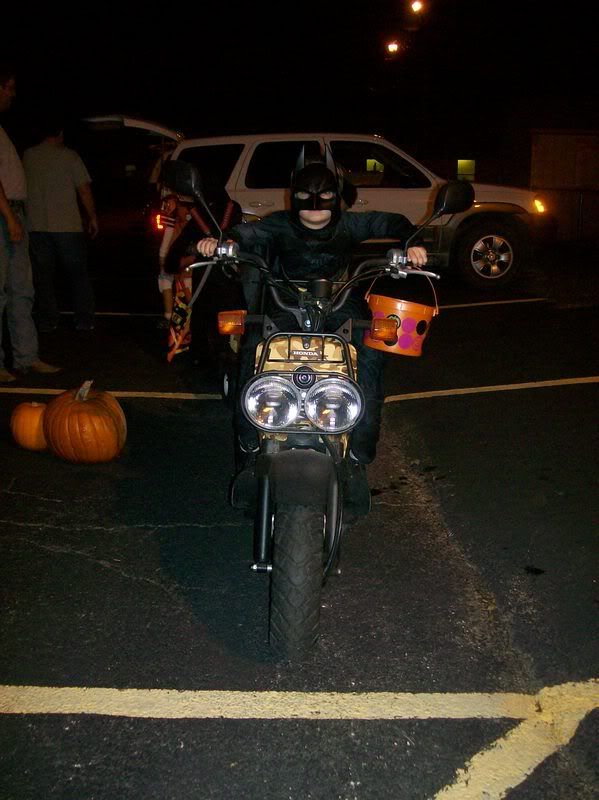 Joshua on his pumpkins!
Joshua saying Trick or Treat and singing the Batman theme song! Ignore my annoying voice!