It is time to relax! Our remodel was completely finished on Monday! I am so excited to have my house back and have it looking fresh! If you will recall I blogged about the
impending remodel
a while back, and now I have the finishing pictures! There are a lot of decorating issues I still want to change but it looks TONS better!
Here is my finished Kitchen, before there wasn't an oven under the range there was a cabinet.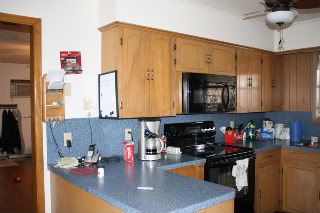 The cabinet here was where my oven was. It now serves as a pantry area so that I don't have to use my laundry room for a pantry too!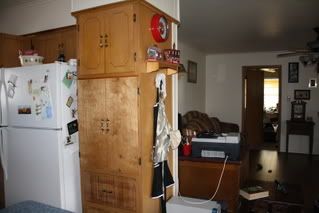 Here is a look at the new flooring!
Here is the paneling painted and one of the many fans/fixtures.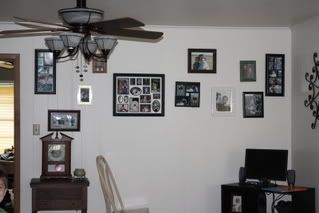 Bathroom tile!
New sink!