This summer we took a vacation to see my Nana in TN. She had never met my boys so this was a very special trip.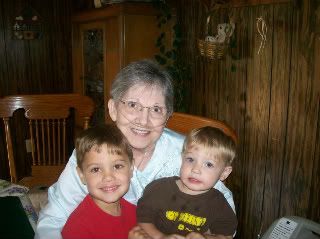 There were many tears when we arrived, and it was such a moving experience to see her embrace my children.
One day while we were there we took the boys to a neat little park and then out to dinner where we were serenaded by a Mariachi band.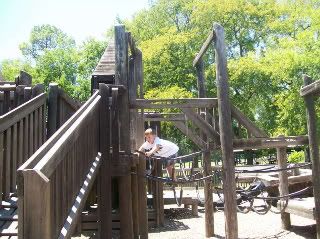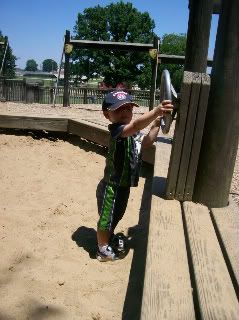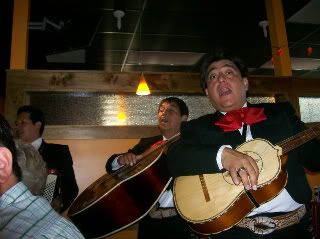 Then it was off for a day in Nashville! We spent the day with my Aunt Babie and her children, James, Julia, and Jennifer. It was a blast, we went downtown and then to Opry Mills Mall where we shopped and ate at the Rain Forest Cafe. The boys really enjoyed that!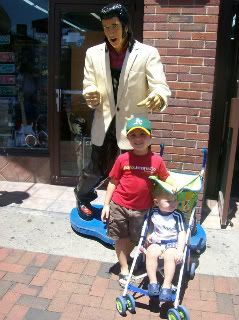 Here the boys are with Elvis!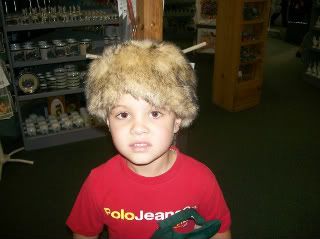 Joe Braden in Coon skin!
Julia trying out purple boots!
Julia and "The Jacket"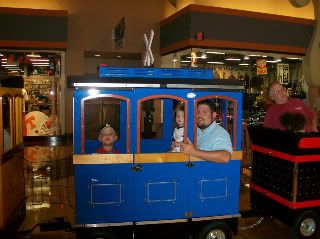 On the train in the mall.
On the Carousel.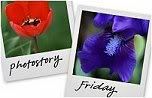 Hosted by Cecily and MamaGeek